Intel's Thunderbolt 4 standard promises to improve standards for USB-C devices
Thunderbolt 4 computers will have to support either two 4K displays or one 8K display, along with PCIe data transfer speeds of up to 32 Gbps — all double the previous minimum requirements from Thunderbolt 3. The new standard will also enable Thunderbolt 4 docks and monitors with up to four Thunderbolt 4 ports, up from the two-port maximum Thunderbolt 3 devices could offer. New Thunderbolt 4 computers and cables will be compatible with Thunderbolt 3 cables and accessories, too.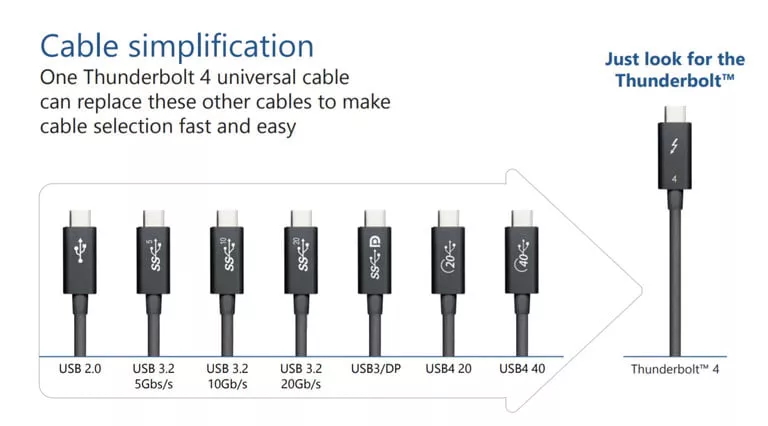 向fullstrike了解更多usb-c相关产品推荐
Intel has announced the details for its upcoming Thunderbolt 4 connection standard, which will be built on top of the also forthcoming USB4 specification.
The new spec isn't technically faster from a maximum speed perspective — like Thunderbolt 3, Thunderbolt 4 will support a maximum speed of up to 40 Gbps. But Intel is making other improvements with the new standard, adding high video and data requirements and support for multi-port hubs.